Central Pennsylvania's Leading Provider of Environmental and Industrial Services
Central Pennsylvania's Leading Provider of Environmental and Industrial Services
Bigler Boyz Enviro provides customers with an "all-in-one" solution for all their environmental and industrial service needs. Our comprehensive list of services covers everything from soil analysis to confined space rescue!
We use the latest technology to offer our customers cost-efficient solutions that are environmentally sound.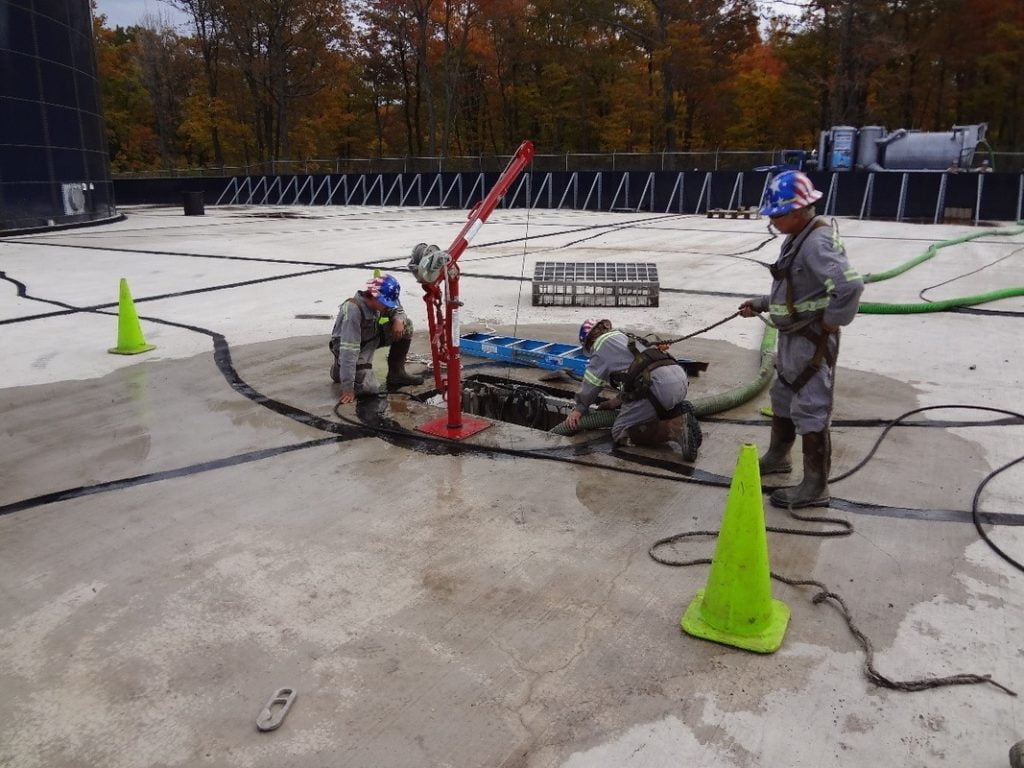 What Makes Us the Best Environmental Service Company?
Ask Our Customers!
"
Great services, great comunication, great at all!
Dec 8, 2022,
Mansurbek R.
"
Great service, cheap price. Was unordinary to hear no call out fee from Dan who professionally and friendly explained payments. The mechanic who fixed coolant system problems in our truck was also professional. Highly recommend this service for truck drivers.
"
They got the issue resolved fast and they were very nice
"
Staff was Extremely Polite Mechanic's Very Professional Explained Extremely in Detail Loved it 100%
"
Very good business fast service and good customer service
"
Management there Handled business well, No back and forth When it came to a disagreement it was handled professionally, Tyler as chill as a Fan, knocked the Tire change on my 40' Gooseneck like a Boss! 10/10 on this End if you ask me!
"
Mr. Willis very professional and patience person. Glad I ran into him. Fixed my air line asap n was out running in less than an hour.
"
Great guys got me in and out quickly with my problem solved
"
Did great showed up on site fast figured out what they needed was back rolling in short time
"
I had trailer issues, the mechanic showed up in a timely manner made quick work of things was courteous and friendly
"
Very good job! No additional charges. Definitely recommending this business.
"
Changed flat tire. Quick response. Very honest with cost and service. People are very nice to deal with.
"
A little bit expensive compared to the other road service
"
They fixed all my trailer issues and got me back on the road! While waiting in the office I witnessed the person working the front desk make numerous phone calls (on his lunch break) to help out a driver locked out of their truck that was a distance away. He arranged another company that could be there much quicker and got them connected! The best kind of people to deal with!!!!!!
"
I appreciate the quick response and roadside tire repair (3 tires). Unfortunately I snapped a leaf spring after hours on a Friday. Bigler boys team followed me via I-80 without any hesitation with his emergency lights to get me off the road and safe for the night. Thanks again Bigler!
"
Fixed a seal great service great people thank you
"
Had the parts. Fixed the problem. Got me going. Will deliver on time.
"
They were speedy and great customer service
"
Very kind gentleman rescued me from beside Interstate 80.
"
Manager and serviceman were great. Just happened to have 2 tires I needed and immediately got them mounted late at night. Barely spent an hour there after having a blowout on the Interstate. Got me back on the road in record time. If you're in a jam, these guys will hook you up.
"
Great people and great service! Highly recommend
"
Excellent job got me back on road thanks guys
"
These guys went out of their way to fix the worn and blown out tires on our camper!! In no time we were back on the road again, able to resume our travels. Very nice, down to Earth people. On our way back we plan to purchase two more new tires from them. If you stop there, they will treat you right.
"
Fast, minor repair but in and back on the road quickly
"
This is the second time I've used them. Great service both times.
"
Did a good job on my truck.
Jul 20, 2022,
Mohamed201 Y.
"
This was a pretty odd place it said truck stop and repair and repair so I lost a lug nut along the way which kind of worried me without a lug nut I know my tire wasn't going to fall off but you know it was still a lug not missing so I pulled in there and I went in and I asked them for lugnut I thought maybe that I was asking for someone to pull out my eyeball or something because they looked at me like I was a martian I shouldn't once I pointed to my rig and if rigg and missing lugnut there was a gentleman that said no we don't have that truck repair shop not having a lug nut OK then so I went on my way
"
Excelent Job good people they finish the job nice and fast
Powered by
Whiterail
Disclosure
The reviews displayed may or may not be a complete set. Reviews may be removed if they:
i. Are abusive. An abusive review or comment is one that makes personal attacks, threatens, or harasses others, or uses profanity.
ii. Violate privacy. Reviews that mention specific names of individuals or personal information in a manner that is inappropriate and/or unrelated to the performance of the service rendered are subject to removal.
iii. Are not from a current customer.
iv. Contain material falsehoods.
v. Are deemed inappropriate.
To encourage all feedback, positive or otherwise, an equal incentive for reviews, regardless of rating, may have been provided to the reviewer.
Google reviews provided via APIs https://www.google.com/+/policy/embedded-content.html
Professionalism and Safety
Above All
Every member of the Bigler Boyz Enviro team has successfully completed hundreds of hours of professional training and certification courses. In order to remain at the top of the industry and ahead of all new technological advancements, our team completes a wide variety of continuing education courses every year.
Hazardous Waste Operations
Hazmat Technician Training
Weapons of Mass Destruction
National Incident Management Systems (NIMS)
Spill Containment
Chlorine Specialists
Confined Space Entry
Confined Space Rescue
Sampling Techniques
Industrial Health & Safety
OSHA Compliance
And more!