Central Pennsylvania's Leading Provider of Environmental and Industrial Services
Central Pennsylvania's Leading Provider of Environmental and Industrial Services
Bigler Boyz Enviro provides customers with an "all-in-one" solution for all their environmental and industrial service needs. Our comprehensive list of services covers everything from soil analysis to confined space rescue!
We use the latest technology to offer our customers cost-efficient solutions that are environmentally sound.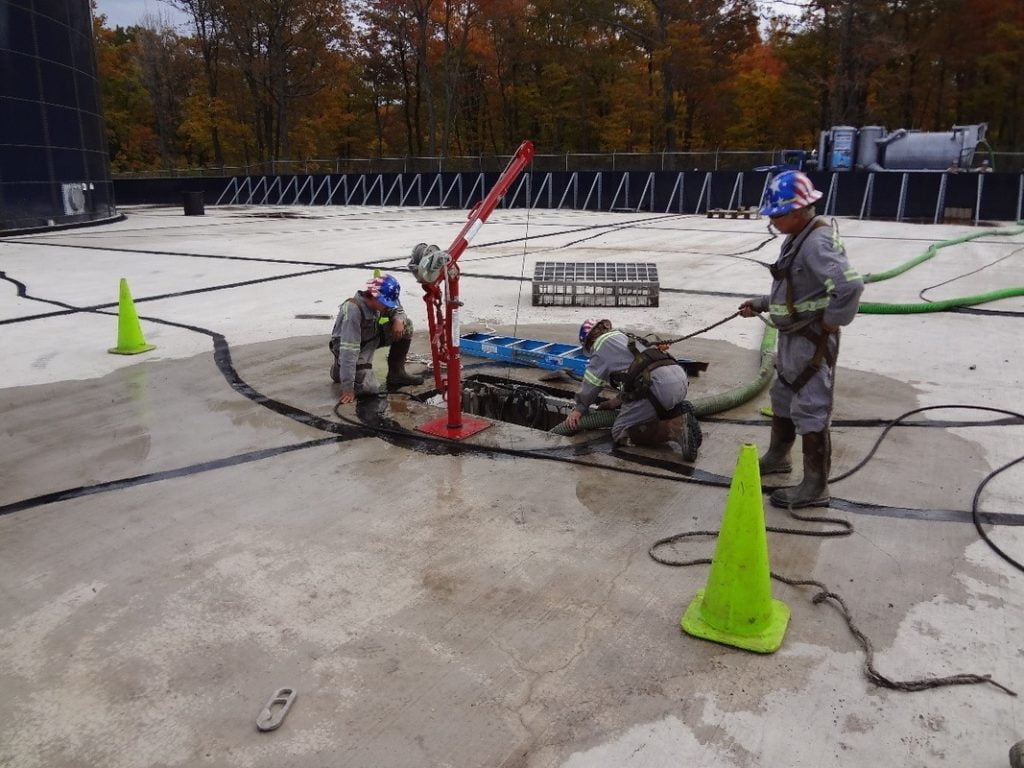 What Makes Us the Best Environmental Service Company?
Ask Our Customers!
"
Been here countless times. I'm always treated fair and with respect. I'd rather give my business to a smaller independent repair shop rather than a national chain. They replaced my radiator this time, great job guys I appreciate it.
"
Been here multiple times great service. In and out no problems. My northern PA shop!!
"
Outstanding service, went beyond expectations- Willis is a GREAT mechanic!
"
Quick response time on the tow service fixed my truck in one day got me back on the road. Great shop.
"
Fan clutch went out on my maxxforce prostar less then 8 hours had me back on the road good customer service as well thanks again
"
Zip tied the front of the bottom of the car
"
Blew an outside trailer tire called them very friendly they sent there service repair man right out he replaced the tire in no time I would highly recommend Bigler Boys truck and trailer repair service
"
Excellent, friendly, helpful and fast service!!!! Can't thank you guys enough!!!
"
5/5 Harvey was the guy helping me out today, he was on time, friendly professional and to say that he went above and beyond would be an understatement, long story short Walmart had some trouble with my oil change leading to me stranded on the side of the highway bigler Boyz ran my car back to Walmart and even to the dealership afterward along with dropping me off closer to the shop. Will definitely be using them the next time I need a tow
"
Replaced Emergency Air line to trailer.
"
Bryan did my inspection was very detailed and promptly
"
Bryan, Dan & Brendan were absolutely phenomenal! One of my trailer tires busted on the road right before the Bigler Boyz exit. I pulled in & Bryan greeted me with a welcoming hello, patience & professionalism. He immediately put me at ease with his calm demeanor. After a short wait, I was in a bay & greeted warmly by Brendan who was also reassuring & friendly which put me more at ease because of his confidence. After less than an hour with Brendan, my truck was ready. Dan, who was also friendly & professional explained the charges, took my payment & made me feel confident in their abilities & my choices. If I have to break down in PA, I'd definitely hope to do it nearby. Thanks for making a horrible day end very nicely!
"
Little pricey but the guy got it done in the middle of a flood. 👏👏☔☔👏👏
"
My truck broke down and that handsome Tyler mechanic got me all fixed up and good to go. I send all my trucking buddies to them.
"
Professional, road call mechanic was absolutely 💯 % I don't usually post ratings, however this outfit merits something extra.
"
I had some wiring problems with my 2019 freightliner. They got me in fixed the problem in a good time frame. Customer service was excellent.
"
My truck was towed Quicker than I expected. They diagnosed the problem accurately and repaired it though it cost way more than i expected and I was there longer than I expected but I am still satisfied with the quality of service I received from them. I will recommend them to any trucker
Apr 7, 2022,
MrJeffery9076
"
The owner came down fixed my issue was reliable and amount that was charged was fair. I was stuck out in the cold. Me and the wife owe you a great. Thank you JEFF'S LAWN CARE THANKS RICHARD
"
Harvey and everybody at bigler boyz were OUTSTANDING, i had extensive repairs done to my semi and they found the hard to find parts…kept me informed every step of th way….and made me feel welcome. all techs were friendly and knowledgeable. the gave me an estimate and done the work gor less than quoted!!! thank you again for your professionalism….signed doug carl
"
So thankful for their competent service. Done with pride. They were happy to help, affordable, and quick. Thank you so much!
"
Great service and communication. Got to my driver very quickly.
"
Make sure y'all see Ethan he is the best got me out of there quick when in for tire service
"
These guys are fast always comes here for tire change a repairs here and there.
"
Very professional, would highly recommend!
"
These guys were great, they let me air up my tires. I stopped at the truck stop but they didn't have air so I stopped at the shop and they hooked me up with some free air! Thanks boyz
"
The small utility trailer I was pulling blew a tire on the I-80. AAA hooked me up with Bigler Boys, and they DEFINITELY came to my rescue !!!!! … No Way I'd have been "OK" Without them!!! … These folks aren't just good at what they do … They're Good People !!! … The Best !!!
"
Very good and professional people!!! Got the work done!!! I was charged the amount as we discussed over the phone. No hidden fees. Would definitely recommend them. Thank you so much!!!!
Oct 15, 2021,
Fayzullo S.
"
i changed my brake shoe fast servise and perfect treatment,i saved a lot of money
"
The guys are great! Keep up there good work.